Pioneering Historic Railroad CEO Georgiana P. Clark Dies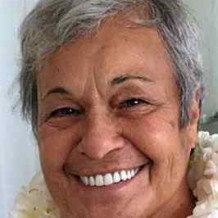 by Heather Cassell
Georgiana P. "Georgie" Clark, chairman of the board and president of Roaring Camp Railroad, died Wednesday, March 2. Her cause of death and age weren't reported.
Georgie was a visionary leader who brought the historic train that tooted its horn as it took guests through California's majestic redwoods or out to the Pacific Ocean back to life during her family's more than 50 years stewarding the tourist attraction.
Roaring Camp Railroad has been taking visitors through the Santa Cruz Mountains since 1963. The mother-daughter team run railroad operates two lines from its historic train station in Felton, California: one that steams through the redwood groves along a narrow-gauge track to the top of the mountain and the other route that rambles along the San Lorenzo River into Santa Cruz's historic Beach and Boardwalk.
In 2013, the railroad celebrated its silver anniversary by bringing the 1880s to life recreating the mill town at Roaring Camp for its guests. Visitors were able to pan for gold, partake in blacksmithing, listen to music from the period and watch historic films in the Boxcar Theater as well as rode the historic train and enjoyed Chuckwagon Barbeque.
John Poimiroo, former California State Director of Tourism, praised Georgie on Wednesday.
"As the railroads' superintendent and CEO, Georgiana Clark made Roaring Camp the most successful tourist rail attraction in the country," he tells the Santa Cruz Sentinel. "Today, visiting Roaring Camp Railroads is a beloved tradition for generations of Californians because of Georgiana Clark."
Georgie, who ran the daily operations at Roaring Camp Railroad, since her husband and founder of the railroad F. Norman Clark passed away in 1985, was also praised by local business organizations. She was honored at the San Lorenzo Businesswoman of the Year, received an NTA Pioneer Award and the California Travel Industry's Lifetime Achievement Award.
Born in Hawaii, Georgie is survived by her three daughters Chemene, Melani and Kapiolani. Melani is CEO of Roaring Camp Railroad.
Services to celebrate Georgie's life will be held at a later date to be announced soon.
Publisher's Note: My heart goes out to Georgie's family for their loss. As a native of the Santa Cruz Mountains growing up there wasn't a day that didn't pass that I didn't see the steam train taking off from its historic station in Felton or chugging along the narrow tracks along Highway 9 into Santa Cruz. May Georgie rest in peace.
Book you're your memorial ride on the Roaring Camp Railroad contact Heather Cassell at Girls That Roam Travel in association with Travel Advisors of Los Gatos at 408-354-6531 or 415-517-7239 or at .
To contract an original article, purchase reprints or become a media partner, contact .
Comments
comments