The Emerald Isles Is Our Number One Destination In 2016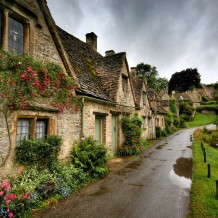 by Super G
Simply because of Girls That Roam Publisher and Editor Heather Cassell's Irish heritage and hello … the Irish are the first and only country in the world to vote for marriage equality by popular vote last year. Ireland rocks!
It's also the homeland of Guinness and Irish whisky (which I can't wait to tour the brewery and distilleries when Girls That Roam heads to the Emerald Isle this year) and the culinary scene has been getting a nod too in Dublin. Ireland's President Michael D. Higgins is a poet and human rights activist, which is fitting given that Ireland is celebrating the centennial of the Easter Rising of 1916, when the rebel Irish rose against the British troops in Dublin. The rebellion was the spark that eventually established Ireland as its own republic. We expect there will be many celebrations this year including a new 130-seat performance space inside the National Concert Hall where the historic Treaty Debates occurred and the most extensive renovations in the history of the National Gallery of Ireland will be revealed by the end of the year.
Aside from celebrations, Ireland is a youthful country with just under half of its citizens being 30 and under as well as ancient filled with castles, windy country roads, mystic fog, and it's soooo green. I mean there's a reason Ireland is considered mysterious and romantic and filled with the legends of literary giants that can be found at the Dublin Writer's Museum.
Where To Go: There's so much to see from the Waterford Crystal, the Blarney Stone, the Giant's Causeway, the Book of Kells, oooh the list goes on and on! Or simply get lost on Ireland's lone windy roads.
Who to Travel With: Joyce Byrne, proprietor and guide of Joyce's Ireland Walking Tours, has traversed the Emerald Isle by foot since 1994. Women rave about her tours and she's garnered TripAdvisor's Certificate of Excellence in 2014.
Book your next adventure with Girls That Roam Travel. Call Heather Cassell at Girls That Roam Travel at Travel Advisors of Los Gatos at 408-354-6531 or directly at 415-517-7239 or email at .
To contract an original article, purchase reprints or become a media partner, contact .
Comments
comments