Women Show A Strong Start At Rio Olympics Breaking Records and Grabbing Gold
by Super G
This is a historic year for women competing at the Olympics in Rio de Janeiro, which kicked off Friday, August 5.
Zika and pollution aren't holding these women back from going for the gold. A record number of women athletes, 45%, qualified to compete in the games in Brazil.
This is so exciting! I've been glued to the television like many other people around the world watching the women compete.
Many firsts and comebacks mark this year's summer Olympic Games for women. The first-ever wife-and-wife teammates Kate and Helen Richardson-Walsh are competing for Britain's field hockey team. The first-ever refugee Olympic team is competing with swimmer Yusra Mardini already winning her first heat. India's Women's Field Hockey Team qualified for the first time in 36 years and the country's first gymnast Dipa Karmakar is tumbling and golf teen sensation Aditi Ashok is swinging for a medal. Sister running teams are also racing toward that golden finish line, Australia's 4x100m relay team Cate and Bronte Campbell and Estonia's triplets Leila, Lily and Liina Luik.
American shooter Ginny Thrasher was the first Olympian to win a medal – gold – and set a record-setting score of 208 in the women's 10-meter air rifle event on Saturday, reports USA Today. She beat out China's Du Li and Yi Siling.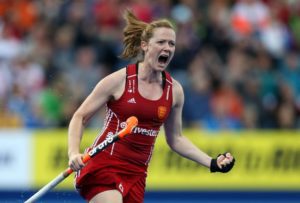 Let The Competition Begin
So, what can we expect to see? So far, this weekend it has been thrilling record breaking competition after competition that has kept me and many others on the edge of our seats watching.
The women are at the top of their game, except for Serena and Venus Williams who both were off their game this first round of the women's doubles on the court losing to Czech team Barbora Strycova and Lucie Safarova, who have never won a match together. However, I'm not worried, the Williams sisters usually always bounce back to smash their competition. I did recently see Serena in action at Wimbledon and she is more than ready to snag that gold.
Sweden's Sarah Sjostrom broke her own world record winning the women's 100-meter butterfly in only 55.48 seconds. Kathleen Ledecky, beat a world record snagging the gold in the women's 400m Freestyle, while teammate Leah Smith got the bronze. Jazz Carlin from Britain got the silver.

Hungry's Katinka Hosszu also broke a world record in the 400-meter individual medley set by China's Ye Shiwen (4:28.43) set at the London Games in 2012. Katinka beat it at 4: 26.36 putting gold on her list of accomplishments.
Kosovo's first time at the Olympics as an independent nation also snagged gold with Majlinda Kelmendi who won the women's 52-kilogram judo competition on Sunday.

The American women's basketball team blew out Senegal with a 121-56 score. Dynamites Breanna Stewart, Sylvia Fowles and Diana Taurasi each scored 15 points for the USA in the first match.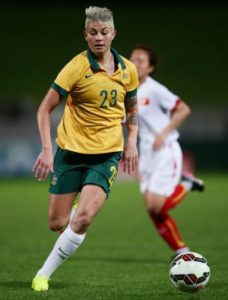 The US's Simone Biles is leading USA's women's gymnastics team with her flawless balancing act, tumbles, and twirls. The team finished first place in the in the qualifying competition where teammates Aly Raisman and Gabby Douglas racked up scores right behind her. Their eyes are now on Tuesday for the all-around competition.
Out Of The Game
The Russians are out of the games, at least for the Paralympics. Officials of the competition unanimously voted to immediately bar all Russian athletes from competing in their games after a secretive but competitive doping practice to give their athletes an edge. The doping controversy has erupted into a major scandal.
Russia's Paralympic Committee plans to appeal the decision to the world sports arbitration court in Switzerland, reports the New York Times. They have 21 days to file their complaint.
Dutch cyclist Annemiek van Vleuten was taken out of the game following a serious crash toward the end of the women's road race on Sunday. She was taken into an intensive care unit at a local hospital in Rio to care for the concussion and fractured spine she suffered from the crash. She's in stable condition, reports the New York Times.
Book your next trip to Rio de Janeiro with Girls That Roam Travel. Contact Heather Cassell at Girls That Roam Travel in association with Travel Advisors of Los Gatos at 415-517-7239 or at .
To contract an original article, purchase reprints or become a media partner, contact .
Comments
comments