Touted The Safest Country In Asia For Women Travelers, Thailand Seeks To Boost The Number Of Women Who Visit The Land Of Smiles
by Heather Cassell
Dreaming of a last-minute girlfriend getaway or a solo retreat? How about jetting off to Thailand?
The Southeast Asian country is wooing women travelers to its friendly shores with its second annual Women's Journey Thailand campaign. The campaign brings together more than 800 public and private entities that provide discounts from flights, hotels, car rentals, dining, shopping, entertainment, and more all geared toward women.
There's even a free app that women travelers can download and get a free SIM card and data plan while in Thailand included in the "Welcome Package," which includes other goodies specifically for women travelers for those who download the app.
The deals end August 31 leaving nine days to plan that quick getaway where Thailand is rolling out the pink carpet … or pink jet lanes just for us girls.
This certainly makes Girls That Roam want to hop on a plane to paradise. Many of the deals closed August 15, but there are still great deals to grab before the month is out.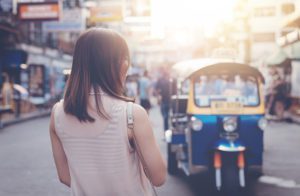 Girls That Roam found a roundtrip flight from San Francisco International Airport with one stop in Shanghai on China Eastern Airlines for $595 per person.
Hotels starting at $75 a night at Hotel Clover Asoke on the "Lady Floor" to a luxury stay starting at $95 a night with the 20 percent Women's Journey Thailand discount at the Anantara Riverside Bangkok Resort in Bangkok.
If you are a Visa Card holder, there are many other deals you can cash in on too.
August isn't necessarily the best month to travel to Thailand. Temperatures average 85 degrees, hitting highs at 91 degrees and lows at 79 degrees Fahrenheit with humidity averaging 74 percent. And 21-days of the month is moist with tropical rains with only an estimated five hours of sun a day, but it beats the crowds and the pinch on your purse with this deal.
Thailand is known to be friendly and safe for woman travelers. According to recent statistics, female travelers are one of the fastest growing segment of the country's tourism and one of its most important, according to media reports.
"Today women are significant decision-makers and powerful with high-spending power," Srisuda Wanapinyosak, TAT deputy governor for international marketing–Asia and the South Pacific, tells Travel Pulse.
"With a full range of products and services that can serve women's needs, Thailand can definitely be the ideal destination," she continues.
The goal of the Women's Journey Thailand campaign is to "showcase how women travelers can enjoy these products and services at very attractive prices when they visit Thailand in August," says Srisuda.
Some of the things women can enjoy while visiting Thailand are the Lady Golf Challenge, Thailand through Her Eyes, and Lady in Thai Fabrics, Thai cooking classes, traditional Thai spa treatments, dinning out at some of the best restaurants Asia offers, private fashion shows by emerging top Thai fashion designers, superyacht cruising through the Gulf of Thailand, and snorkeling and swimming at Khram Yai and Khram Noi Islands, tours of working tea plantations and factories, and more.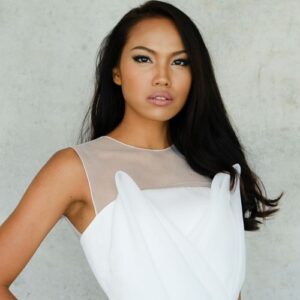 The "FACE Thailand Season 3," winner, Nattaya Boonchompaisarn, "Grace," was selected as honorary representative to inspire female travelers all around the world to explore the variety of quality products and services the country has to offer for this segment, reports eTurbo News.
The campaign was launched at the beginning of this month with a celebrity and blogger filled gala where 56 well-known women stars from within Thailand and around the world who have been appointed as ambassadors gathered at Nai Lert Heritage House in the heart of Bangkok. Their mission is to promote Thailand to women travelers, reports eTurbo News.
Thailand is the leading ASEAN countries in tourism surpassing 30 million tourist a year and now has its eye on reach more than 42 million tourists by 2020, according to the travel news outlet.
The Women's Journey Thailand is sponsored by Tourism Authority of Thailand. Women travelers can download the app at iTunes and Google Play stores.
Book your next Thailand adventure with Girls That Roam Travel. Contact Heather Cassell at Girls That Roam Travel at 415-517-7239 or at .
To contract an original article, purchase reprints or become a media partner, contact .
Comments
comments