UNWTO Says Tourism Worldwide Reached A Record 1.2 Billion In 2015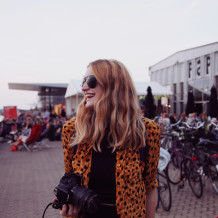 Travelers Hit The Road And Took To The Air Crossing Boarders Breaking Records For The Sixth Consecutive Year In 2015
by Heather Cassell
Travelers around the world are crossing boarders more than ever before rather than staying home, according to the United Nations World Travel Organization.
UNWTO's world travel experts examined the number of international arrivals in countries around the world and determined that tourism globally grew 4.4% reaching a total of 1,184 million in 2015, according to the latest UNWTO World Tourism Barometer.
That is more than 50 million more travelers crossing boarders around the world last year compared to 2014, according to a January 18 news release from UNWTO.
Europe, the Americas and Asia and the Pacific all recorded around 5% growth in 2015, according to the report.
The Middle East saw a 3% increase in tourism. In spite of limited data about tourism in Africa, the continent, particularly Northern Africa, which accounts for more than one third of tourism, saw a decrease by an estimated 3% in the region.
"International tourism reached new heights in 2015. The robust performance of the sector is contributing to economic growth and job creation in many parts of the world. It is thus critical for countries to promote policies that foster the continued growth of tourism, including travel facilitation, human resources development and sustainability" says Taleb Rifai, Secretary-General of UNWTO.
It appears that the growing terror attacks around the world from Beirut, Lebanon to Paris, France to San Bernardino, California last year and the most recent attack in Mogadishu, Somalia January 22, along with fluxtuating exchange rates and oil prices and natural disasters and manmade crisis aren't deterring people's wanderlust.
On Friday, 20 people were killed, including six of the attackers, and 17 were wounded when a car filled with gunmen and a suicide bomber attacked the Liido Seafood Restaurant and hotel, which overlooks Mogadishu beach. Al Shabaab, an al Qaeda-linked militant organization, claimed responsibility for the attack.
That's why Taleb urged governments around the world to work with tourism bureaus at all levels – locally, regionally, and nationally – to ensure "safe, secure, and seamless travel," he said.
"Seamless and safe travel can and should go hand in hand," continues Taleb.
Who is traveling? The most intrepid travelers came from China, the United States, and the United Kingdom. Economies rebounding and currencies strong, Chinese, Americans, and Brits stepped out into the world.
Money in their pockets, Chinese travelers explored Japan and Thailand, as well as destinations within the US and Europe.
Brazilians and Russians decided to stay home a bit more in 2015 due to struggling reals and ruble, the countries respective currencies, as economic troubles hit the two nations.
What spurred this 4.4% jump in travel? Depending on the destination, travel was strong overall due to unusually strong exchange rate fluctuations, the drop in oil prices and other commodities which increased disposable income in importing countries but weakened demand in exporters, as well as increased safety and security concerns.
In spite of growing safety and security concerns, the experts at UNTWO noted that travel won't necessarily be at the same level as in the past two years in 2016, but they are positive about travel throughout the this year. Citing the UNWTO Confidence Index, experts project that tourism globally will grow by another 4% this year.
What regions are predicted to see the most growth in 2016?
Asia and the Pacific (+4% to +5%)
The Americas (+4% to +5%)
Europe (+3.5% to +4.5%)
Africa (+2% to 5%)
The Middle East (+2% to +5%)
As to be expected, there's a degree of uncertainty and volatility in Africa and the Middle East.
Read more about global travel trends with these helpful resources, International Tourist Arrivals 2015 infographics, UNWTO Tourism Highlights, 2015 Edition, and Tourism Towards 2030.
Book your next adventure with Girls That Roam Travel. Contact Heather Cassell at Girls That Roam Travel at Travel Advisors of Los Gatos at 408-354-6531 or 415-517-7239 or at .
To contract an original article, purchase reprints or become a media partner, contact .
Comments
comments