Top 20 Safest Airlines In The World + 10 Budget Airlines To Trust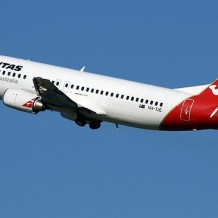 Set Your Nerves At Ease In The Sky Booking With These Airlines
by Heather Cassell
I might be unusual, but I don't worry much about flying. I worry more every day with the crazy drivers on the freeway.
However, for the rest of the 3.6 billion people on 34 million flights last year that squeeze the armrest when taking off, hit a bit of turbulence, and while landing, this list should guide you in your flight decisions in 2016:
Qantas topped the list for the third year in a row.
Air New Zealand
Alaska Airlines
All Nippon Airlines
American Airlines
Cathay Pacific Airways
Emirates
Etihad Airways
EVA Air
Finnair
Hawaiian Airlines
Japan Airlines
KLM
Lufthansa
Scandinavian Airline System
Singapore Airlines
Swiss
United Airlines
Virgin Atlantic
Virgin Australia
Budget Airlines:
Aer Lingus
Flybe
HK Express
Jetblue
Jetstar
Australia
Thomas Cook
TUI Fly
Virgin America
Volaris
Westjet
These budget airlines all passed the stringent International Air Transport Association Operational Safety Audit and have excellent safety records, according to the organization's January 5 news release.
The study was conducted by AirlineRatings.com and published January 5. The Australia-based airline safety organization launched in 2013 monitors 407 airlines around the world and gathers data from airline's fatality record, government audits, governing bodies, and trade associations. AirlineRatings.com compared and analyzed each airline's operational history, incident records and operational excellence to arrive at its top twenty safest airlines, according to the organization's release.
Book your next adventure with Girls That Roam Travel. Contact Heather Cassell at Girls That Roam Travel at Travel Advisors of Los Gatos at 408-354-6531 or 415-517-7239 or at .
To contract an original article, purchase reprints or become a media partner, contact .
Comments
comments