The Dinah Continues To Bring World Class Women's Entertainment At The World's Largest Women's Music And Entertainment Festival In Palm Springs
by Heather Cassell
The world's largest women's music festival, The Dinah, hits Palm Springs, California at the end of Women's History Month and promises to bring glass shattering all-girl entertainment.
The party that attracts more than 15,000 women to the California desert kicks off March 29 – April 2.
"Now more than ever, it is enormously important to celebrate and raise the visibility of women breaking glass ceilings especially within our own community because we need to be reminded that we are strong, capable, united and powerful in a time when our voices, especially spoken in unity, are needed more than ever before." says Mariah Hanson, producer of Club Skirts The Dinah, the original Dinah Shore Weekend, in Palm Springs, California.
The powerful all-female line-up at the 27th annual event features world surf champion now turned cutting edge DJ Keala Kennelly.
Keala made a big splash playing herself in the 90s cult movie Blue Crush (Widescreen Collector's Edition)
, but she also made history winning the first women's big wave contest at the Nelscott Big Wave Classic in 2010.
Spinning the beats along with Keala, The Dinah also brings the most talented women DJs behind the decks to get the women grooving on the dance floor. This year is no different with top female DJ tastemakers DJ Kittens and the dynamic duo known as Stevie Trickz mashing up the hits.
The Dinah also brings the first female beatbox world champion and a finalist on NBC's America's Got Talent Butterschotch will also grace the stage along with singer, songwriter, rapper Tysh Hyman and rising pop star and Latin hip hop artist Lady Cultura. Tysh has penned songs for top-notch artists like Alicia Keys, Diddy, Kelly Rowland and Kanye West.
Getting politically incorrect and turning up the laughter, women will enjoy the refreshing insights of comedians Julie Goldman of Bravo's "The People's Couch" and the "Vanderpump Rules," British comic Gina Yashere, and Erin Foley.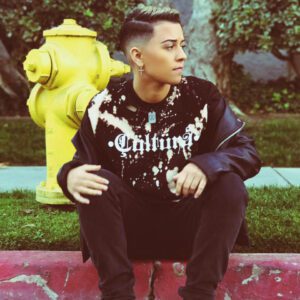 "The Dinah has always stood for living out loud in celebration of our unique and incredible lives. This year we are bringing that message up a few notches," says Mariah.
These are women who have taken a chance, shaken off-stereotypes, fought adversity, and broken the glass ceiling in their respective professional fields paving their own ways.
The Dinah will announce more entertainment, including headliners in the coming months.
The Dinah 2017 is March 29 – April 2 in Palm Springs, California. Tickets are on sale: VIP Weekend Passes $500; General Weekend Pass $249; Individual event tickets range from $30 – $80 depending on the event.
Book your next trip to Palm Springs with Girls That Roam Travel. Contact Heather Cassell at Girls That Roam Travel at 415-517-7239 or at .
To contract an original article, purchase reprints or become a media partner, contact .
Comments
comments