A Wall Street Executive Diving At A Word Renowned UNESCO World Heritage Site In The Cocos Island National Park Met With An Untimely Vicious Fate
by Heather Cassell
A Manhattan equity firm executive and philanthropist was killed by a tiger shark while scuba diving in Costa Rica November 30.
Rohina Bhandari, 49, was surfacing from a dive early Thursday morning when the shark viciously grabbed at both of her legs before the dive instructor could get her out of the water, according to a joint December 1 news release by Costa Rica's Ministry of Environment and Energy and the National System of Conservation Areas.
She was diving at the Manuelita dive site in the Cocos Island National Park (Isla del Coco National Park), more than 300 miles (500 kilometers) off the Costa Rican coast.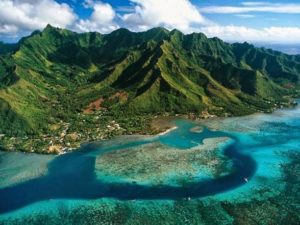 The park designated as a World Heritage Site by UNESCO in 1997 is remote and the only island in the tropical eastern Pacific with a tropical rainforest. It is world famous among divers who can view and swim among a plethora of underwater species, including, dolphins, rays, tuna, and about 14 species of sharks, including the whale shark and the hammerhead shark, said the ministry.
The dive instructor, only identified by his last name, Jimenez, 26, spotted the shark heading toward the group of divers as they were returning to the boat. He warned the group to quickly get aboard the boat while he attempted to scare the shark off with the help of two SINAC officials and doctors who were diving nearby.
Rohina, who was only identified by the Costa Rican government agencies by her last name, had "strong lacerations in both extremities" and was pronounced dead at the scene by the doctors.
Family, friends, and her firm confirmed her death to the media.
Jimenez suffered server injuries and was in stable condition and recovering in a hospital, according to the release.
Another unidentified man who attempted to help scare off the shark and pull the diver and Rohina to safety also suffered injuries to his legs, according to the release.
The Wall Street executive was traveling with 18 other tourists with Undersea Hunter Group, a tour company that organizes tours to Cocos Island National Park, reported La Nacion, a Costa Rican newspaper.
The company's sales manager, Alan Steenstrup, told the Washington Post that everyone at the company is "in shock" about what happened. He said representatives of the company are in communication with Rohina's family and Costa Rican authorities.
Cocos Marine Conservation Area officials said the attack was the "first occurrence of this magnitude," in the park and an "isolated incident," in the release.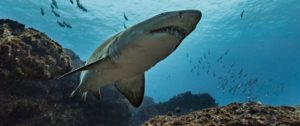 Tiger sharks had disappeared from the area for about 30 years, but returned about a decade ago, reported La Nacion.
Researchers visiting the island tagged five tiger sharks – two males and three females – in 2012. The females were the longest, measuring more than 13 feet (4 meters). It was also noted that the sharks were most active at the diving sites in the afternoon and early morning hours, but hadn't presented a threat until Thursday, according to the ministry.
Tiger sharks are among the top five most dangerous sharks to humans, according to experts. The aggressive sharks account for a large proportion of reported shark attacks on humans.
A Bright Light
Rohina was a senior director at WL Ross & Co., a New York private equity firm for four years. She left the firm, founded by Commerce Secretary Wilbur Ross in October, confirmed a spokesperson of the firm to People Magazine. The Upper East Side resident was a "regular presence on the Manhattan charity circuit," reported the New York Daily News.
Born and raised in Bangalore (also known as Bengaluru), India, Rohina received a merit at the Asian Institute of Management in the Philippines. She returned to Bangalore to work at a five-star hotel before she earned a Master of Science in Finance from George Washington University. Before joining WL Ross & Co., she was managing director for institutional sales at PineBridge Investments, according to media reports.
Her brother, a famous orthopedician, told the Bangalore Mirror that the family was grieving and declined to comment further.
Rohina's friends expressed their shock and grief through social media and to the media.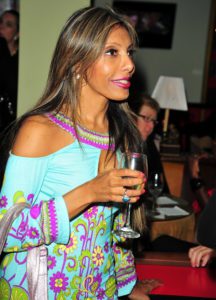 Bangalore friends expected to see Rohina for her 50th birthday December 16, they told the local newspaper.
"Nobody lit up a room like" Rohina, wrote Christi Collins on Facebook upon learning about her death. "Your kindness and genuine warmth to those of us lucky enough to call you 'friend' was a blessing to behold. Rest peacefully, dear one. You will be so missed."
Ashley Gendron echoed Christi's sentiments.
"Rohina you were the brightest of lights that went out much too soon. My life was richer for having known you."
Julie Walker remembered Rohina as someone who "loved life."
"Unbelievably sad and heartbreaking news that Rohina has died," Julie wrote. "She was such a wonderful person who loved life. I will always remember her kindness, friendship, and our adventures together."
Rohina's friend Silvia Francescon told People that she was "kind, gentle and full of grace."
"She was also fun, we laughed a lot," she continued adding that she was in "total shock" when she got the news saying that it was "surreal."
"I was devastated not only by her death but about how it happened," Silvia continued telling the magazine that Rohina was a "very humble person" despite her "bright career."
"I will miss her courage … She challenged herself in the deepest way. And she succeeded," she added. "She deserves to be remembered for her grace and kindness. A beautiful soul."
A WL Ross and Co., LLC representative released a statement to the media.
"We were saddened to learn of the death of our friend and colleague Rohina. We ask that everyone respect the privacy of her family during this difficult time."
Book your next adventure with Girls That Roam Travel. Contact Heather Cassell at Girls That Roam Travel at 415-517-7239 or at .
To contract an original article, purchase reprints or become a media partner, contact .
Comments
comments