Petitioners Are Winning Over San Franciscans To Rename M. Justin Herman Plaza To Maya Angelou Memorial Plaza
by Heather Cassell
Maya Angelou might be singing from her grave, "Still I rise," as San Franciscans petition to rename M. Justin Herman Plaza to the Maya Angelou Memorial Plaza.
The petitioners delivered a petition that garnered nearly 10,000 signatures to San Francisco District 5 Supervisor London Breed and the board of supervisors and Mayor Ed Lee July 7.
If moved forward and approved, it would be a sweet victory for the late award-winning actor, author, dancer, poet, and civil rights activist who spent her formative years and developed her identity as "Maya Angelou" in San Francisco.
Maya, who was born Marguerite Annie Johnson in St. Louis, Missouri, moved to San Francisco on an acting and dance scholarship at the California Labor School during World War II.
She broke barriers becoming the first African American cable car operator – operating the California line that ends at M. Justin Herman Plaza – in the City by the Bay.
San Francisco was the city where Maya found herself in many ways. She chose her iconic name, married and had her son.
She also became a casualty of the San Francisco Redevelopment Agency's policies and actions created and implemented by Justin that displaced 5,000 minority families and businesses in the Fillmore, Japan Town, and the Western Addition.
Maya called the Western Addition home. However, Justin came in and demolished the vibrant neighborhoods subjecting them to decades of blight and gang violence.
Unlike the destruction and white-washing Justin caused, Maya brought beauty and inspiration through her acting, dancing, poetry, and writing and social justice through her civil rights work.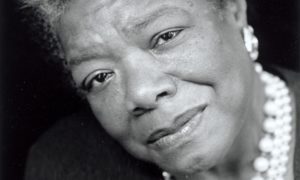 Maya is best known for her memoir, "I Know Why the Caged Bird Sings." The 1969 memoir broke records being the first nonfiction best-seller by an African-American woman, according to Biography.com. Two years later she was nominated for a Pulitzer Prize for her poetry collection, "Just Give Me a Cool Drink of Water 'Fore I Die." That was just the beginning of her storied career, which included reciting, "On the Pulse of Morning," at President Bill Clinton's inauguration in 1993.
The city's redevelopment agency left a stain on San Francisco's landscape and psych even long after it closed at the beginning of 2014.
Maya lived to see triumph with the agency's closure and much reported failure.
She passed away May 28, 2014.
The petitioners believe that renaming M. Justin Herman Plaza to The Maya Angelou Memorial Plaza is only a first step in "acknowledging an injury" in the "process of redress and healing."
Book your next vacation with Girls That Roam Travel. Contact Heather Cassell at Girls That Roam Travel at 415-517-7239 or at .
To contract an original article, purchase reprints or become a media partner, contact .
Comments
comments