The International Resort Giant Is Standing Up For Children And Women Throughout Its Portfolio Of Hotel Brands Setting An Example In The Hospitality And Travel Industries
by Heather Cassell
Marriott International joined forces with ECPAT-USA to fight human trafficking marking National Slavery and Human Trafficking Prevention Month January 29.
The initiative, protecting trafficking of children by engaging with the tourism and hospitality industry, is one of the most critical for ECPAT-USA.
Marriott signed ECPAT-USA's Tourism Child-Protection Code of Conduct, a peer-driven initiative to prevent the sexual exploitation of children by building awareness and providing tools and support to the travel and hospitality industry.
Marriott is the latest to join leading U.S. airlines, hotels, travel management companies, and other brands partnering with ECPAT-USA to lead the private sector response to trafficking reported eTurbo News.
The global resort company's signing of the code indicates its ongoing commitment to fighting human trafficking and protecting victims and its seven-year relationship with ECPAT-USA.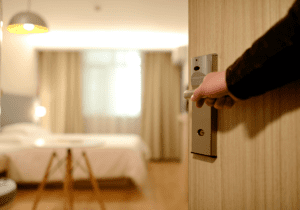 A year ago, Marriott implemented mandatory human trafficking training for its employees at more than 6,500 properties in 127 countries and territories. To date, Marriott has trained more than 225,000 people. Employees who have completed the training are recognized by a Marriott badge that they wear.
New additions to the Marriott portfolio of 30 leading hotel brands – The Ritz-Carlton, W Hotels, Westin Hotels & Resorts, Sheraton Hotels & Resorts, Aloft Hotels, and more – management and employees will also receive training in identifying human trafficking and protecting children raising awareness.
Marriott and ECPAT-USA initial partnership resulted in a co-developed training to help hotel employees recognize indicators for human trafficking and commercial sexual exploitation of children in 2011.
"Everyone has a role in fighting human trafficking and preventing child sexual exploitation," David Rodriguez, executive vice president and global chief human resources officer, Marriott International, told eTurbo News. "At Marriott International, we are training all of our associates on how to identify the indicators of human trafficking and partnering with ECPAT-USA and the broader industry to stop this crime from landing at our front doors and in our communities."
Carol Smolenski, executive director of ECPAT-USA was honored to continue the organization's partnership with Marriott International as the global resort company works to fight child sex trafficking and exploitation in all forms.
"As an iconic brand, Marriott International's deep commitment to human rights and social responsibility will generate public awareness and support for the growing movement to end child sex trafficking," said Carol, stating that the company's management and staff will be able to identify and report potential cases of trafficking and protect victims following completing ECPAT-USA's policies and training.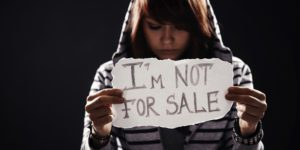 The partnership as proven effective. ECPAT-USA partnered with the American Hotel and Lodging Association to broaden the reach of into the industry for comprehensive human trafficking training.
Marriott's responsibility by signing the code is to follow six criteria:
Establish corporate policy and procedures against sexual exploitation of children
Sensitivity training for employees about children's rights, child exploitation, and sex trafficking, and how to report suspected cases
Include a zero-tolerance policy clause for sexual exploitation of children in partner contracts
Educate guests and other travelers about human trafficking and child exploitation
Support, collaborate and engage stakeholders in the prevention of sexual exploitation of children
Produce an annual report highlighting the company's implementation of the code
Book your next stay at Marriott International with Girls That Roam Travel. Contact Heather Cassell at Girls That Roam Travel at 415-517-7239 or at .
To contract an original article, purchase reprints or become a media partner, contact .
Comments
comments