Five Dead, 15 Injured At A Playa Del Carmen Beach Nightclub
by Heather Cassell
Five festival goers were killed and nine others were wounded when a lone gunman opened fire at a music festival at a popular gay-friendly night club in one of the Yucatan Peninsula's popular resort towns January 16.
Electronic music lovers were grooving to the music at one of the world's largest festivals of its kind, the BPM Festival, a 10-day electronic music festival, during Martin Luther King when the gunman opened fire at the Blue Parrot Club in Playa del Carmen, Mexico, officials said Monday.
Among the dead are one American, two Canadians, an Italian, and a Colombian. The fifth victim hasn't been identified, Quintana Roo State Prosecutor Miguel Ángel Pech told UNO TV, a partner network to CBS News.
Three of the casualties were part of the festival's security detail, he added. The only woman, Alejandra Villanueva Ibarra of Denver Colorado, was apparently killed during the stampede of people seeking to escape the beach-side night club when the shooting began.
Canada's Global Affairs office confirmed the death of one Canadian and said it was investigating reports of another. Italy's Foreign Ministry confirmed one its citizens died, reported eTurbo News.
Among the injured, one Mexican woman was seriously injured. Two Americans, one of them identified as Heather Parham, and one Canadian were among eight of the 15 people injured. The victims were treated for less serious injuries at local hospitals and discharged, said Pech.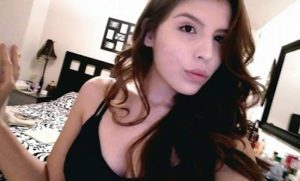 The gunman was apparently denied entry into the closing night of the festival because he had a gun. He then started to exchange fire with another person inside. The security guards came under fire in an attempt to stop the shooting, according to Pech.
Authorities have determined that the incident wasn't terrorist related.
Allegedly there was a disagreement between some people inside the night club and the security guards came under fire when they attempted to contain the dispute, Director of Police in the State of Quintana Roo Rodolfo Del Angel said, reported Milenio TV.
Three suspects were detained nearby the night club, but it's unclear if they were actually involved in the shooting, according to authorities.
The night club is still a crime scene being investigated. Authorities identified 20 bullet casings from three different pistols found at the scene. It's unclear if the security team was armed or fired any weapons, said Pech.
DJ's and partygoers tweeted to let people know that they were safe followed by expressing grief and anger about the attack.
The International Nightlife Association condemned the shooting in light of a rash of nightclub attacks within the past year on Bataclan in Paris, Club Pulse in Orlando and Club Reina in Istanbul.
"The nightlife sector has been hit again with violence involving firearms, so we are shocked and deeply saddened," said President of ANIDICE Ismael Rivera Cruces, who is vice president of the INA for Latin America. "The nightlife sector has been hit again with violence involving firearms, so we are shocked and deeply saddened."
"We stand here in moral indignation and are, at the same time, filled with a huge sense of powerlessness but we will not stop working on improving safety measures in order to make nightclubs safer as we have been doing these last four years," he continued.
Joaquim Boadas de Quintana, general secretary of the INA, agreed, agreed announcing the launch of a prevention plan in order to make nightlife venues safer to protect partygoers through a collaborative effort with member governments at the United Nations World Tourism Organization. The goal is to "implement more security measures in nightlife clubs in as many countries as possible," he said.
"Nightlife industry has been recently too much linked to violence, which is unfair since we reject any form of violence in our establishments," said Boadas de Quintana. "Violence involving firearms can happen anywhere and it's a global threat that requires a strong and coordinated action from the international community so, it is in this regard that prevention becomes relevant but, of course, we can't do it alone."
Book your next trip to Cancun with Girls That Roam Travel. Contact Heather Cassell at Girls That Roam Travel at 415-517-7239 or .
To contract an original article, purchase reprints or become a media partner, contact .
Comments
comments