The Dinah Bands Together With LGBTQI Entertainment Leaders To Promote Women In The Entertainment Industry
by Heather Cassell
On the heels of Hollywood's sexual harassment scandal, The Dinah is putting passion into action to raise the status of women – queer and straight – in the entertainment industry.
The longest-running women's film and music festival in the world, The Dinah stepped up its commitment to help promote and raise women's visibility in films/TV & on the web, whether in front and/or behind the camera partnering with Outfest, Revry, and Tello Films.
Thousands of women head to Palm Springs, California, to attend the 28th annual festival, happening March 28 – April 1.
The Dinah is a unique opportunity to experience one of the most bonding, liberating and transforming festivals ever in the spirit of sisterhood and community.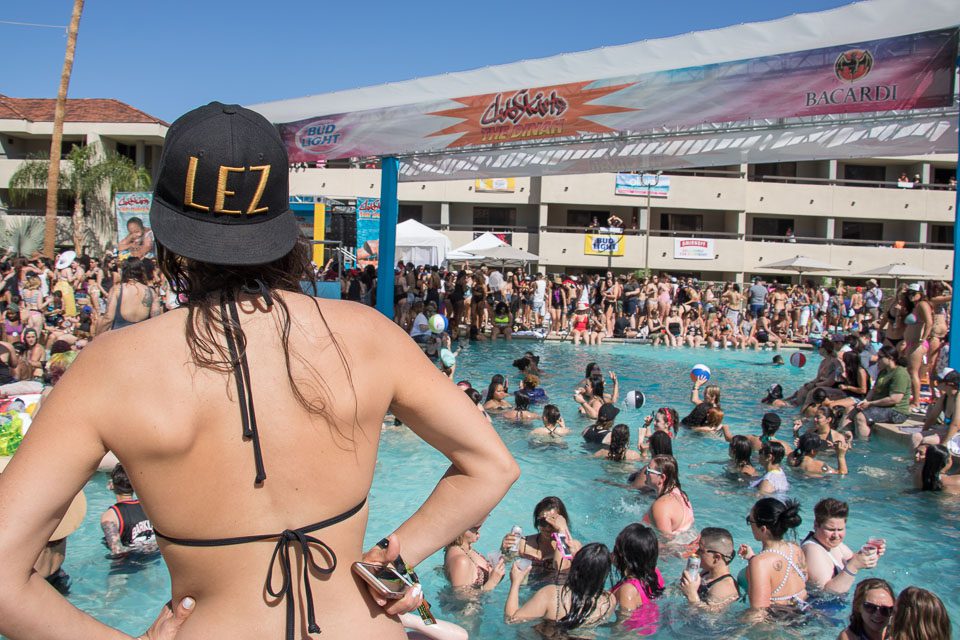 "Our diverse and poignant stories must be told," Mariah Hanson, founder and producer of the Dinah, noting that throughout her 30-year career as a club promoter and producer of the world's largest all-women entertainment festival, said in a January 12 news release from the festival. "Allowing the world to see an inside view of our beautiful and often challenging LGBTQ lives is one of the best ways we can break barriers, create equality and live in a more tolerant and compassionate world. Our stories connect us through our shared humanity and, in a sense, celebrate what binds us rather than what divides us."
Pioneers in the LGBTQ entertainment industry presence will be noticed throughout the 28th Dinah. Entertainment leaders and celebrities will be actively engaged with the audience through a series of special events including surprise performances and radio podcasts. They will host exclusive meet and greets giving Dinah attendees a chance to rub elbows with the stars behind a slew of unique and original LGBTQ films and programs in an effort to raise visibility, according to the release.
Additionally, Dinah attendees will be able to mix and mingle with Outfest's famed female filmmakers and talent at a celebrity-studded cocktail reception hosted by the Los Angeles-based film festival Saturday, March 31.
"This is one of the highlights of our year, a time when we can come together and be our authentic self among friends and like-minded people," said Christin Baker, CEO of Tello Films, in the release.
Outfest is Los Angeles' LGBTQ film festival. Tello Films is the first lesbian network producing and distributing high-quality web series with a lesbian focus. Revry is the LGBTQ digital streaming platform dedicated to showcasing the queer experience with a strong emphasis on transgender stories.
Book your trip to The Dinah with Girls That Roam Travel. Contact Heather Cassell at Girls That Roam Travel at 415-517-7239 or at .
To contract an original article, purchase reprints or become a media partner, contact .
Comments
comments