Hotel Credit Card Hack Puts A Damper On Summer Vacation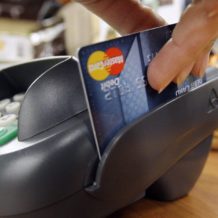 Malware Stealing Guests' Personal Information Found At 20 Brand Name Hotels, How Can You Protect Yourself While Gallivanting?

by Heather Cassell
At least 20 big name hotels in the HEI Hotels & Resorts family are known to have been hacked.
The hotelier that has some Hilton, Hyatt, IHG, Independent, F&B Operations, Marriott, and Starwood hotels throughout the United States in its portfolio, announced on its website today.
Out of the portfolio, 12 Starwood, six Marriott, and one Hyatt properties were affected by the security breach at hotels in 10 states and Washington, DC.
It is estimated that the malware was inserted in the point of sales as far back as December 2015 through June. It is suspected that some systems were hacked as early as March 2015, according to media reports.
The malware was designed to capture debit and credit card information including card holders' names, account numbers, expiration dates, and verification codes as it flowed through the hotelier's payment systems.
Executives of HEI Hotels & Resorts were alerted to the potential breach by its credit card processor, which found the malware. The malware was contained and the payment system secured, according to the announcement.
"We take very seriously our responsibility to keep our customers' information secure, and have mounted a thorough response to investigate and resolve this incident, bolster our data security, and support our customers," representatives stated in the announcement. "We will continue to review and enhance our security measures to further secure our systems."
Guests won't be held liable for fraudulent charges on their credit cards. New credit cards will automatically be issued by the banks to guests affected by the hack.
This isn't the first time an hotelier has been hacked. Global brands Hilton Worldwide, Trump Hotel Collection and Starwood Hotels & Resorts have all experienced point of sales system breaches within recent years.
HEI Hotels & Resorts provided guests who have stayed at any of the affected hotels with support to answer concerns and questions about this incident between 9 a.m. and 9 p.m. Eastern time, Monday through Friday at 888-849-1113.
Be Smart, Be Safe On The Road

So, what can travelers protect themselves while they are on the road in the future? Well, there really isn't anything you can do in a situation like above, but there are things that you can do while you're out exploring the big wide world, according to Bankrate.com.
Reduce your hassle just in case, designate one card to use during your vacation.

Make sure that card has a high credit limit in order to buffer yourself from any unforeseen expenses.
Traveling overseas, make sure it has a low or zero percent foreign transaction fee.

Bring a backup credit card. Keep it in your hotel safe or tucked away in a hard to find place in your hotel room.
Make two copies of the front and back of your credit cards that you are taking with you on vacation: One to keep with you and the other to give to a trusted relative or friend. Make sure the customer service phone numbers domestic and abroad are on the back of the card and legible.
Not into the old fashioned paper thing? Store your copies digitally and make sure your drives, phones, laptops are encrypted and protected to keep your information safe and secure.
Inform your credit card company of your travel itinerary, including cities and countries you plan to visit and the dates you will be at those destinations. As an added level of protection, tell them if you have a spending limit. Make sure your credit card company can contact you while you're traveling.
Set your alerts with your credit card company to get notifications via email, push alert, or text message if a purchase over that limit is made.
Keep an eye on your credit card at bars and restaurants where servers can take it and skim it.
This should be standard practice in the digital age, but don't download anything that isn't sent by someone you trust. Double check the email address the email is coming from if you receive something from your bank, hotel, or the tour company. Hackers have gotten much savvier during the years and make nearly real looking fake emails and websites from established businesses. Once you click on the image or document and it downloads the malware is activated and you are had. You are now wide open to phishers who can even monitor your keystrokes to bust into your personal accounts.
Monitor your accounts either via your phone or laptop from a secured internet connection while you are traveling and after you return home.
Book your next getaway with Girls That Roam Travel. Contact Heather Cassell at Girls That Roam Travel in association with Travel Advisors of Los Gatos at 415-517-7239 or at .
To contract an original article, purchase reprints or become a media partner, contact .
Comments
comments