Deemed "A Fashion Week With Legs" By New York Fashion Week Founder Fern Mallis Honolulu Fashion Week Returns In November
by Heather Cassell
The Hawaiian Islands' got style and its ready to show it off and say aloha at the third annual Honolulu Fashion Week announced September 15.
Designers from around the world and the islands will descend upon Hawaii's cultural center in Honolulu, November 10 – 13.
The fashion week attracted upward 8,000 Hawaiians and visitors to see the latest trends in what to wear last year.
This year's fashion event celebrates the 50th anniversary of Aloha Friday and Reyn Spooner, who is celebrating his 60th anniversary and played a major role in establishing of Aloha Friday, the original "casual Fridays" started in 1946.
According to Grey Lines' Polyad Hawaii Tours Blog, in 1949 the City and County of Honolulu began to allow employees to wear casual sport shirts during the hot summer months. The Hawaiian Fashion Guild took the casual wear trend a step further by turning aloha fashion into a branded campaign, "Operation Liberation," during the 1960s. The campaign promoted local and state elected officials to corporate leaders to wear the Hawaiian shirts on the last day of the workweek throughout the summer starting on Lei Day (May 1). The initiative, which was made official in 1966, followed the islands becoming the 50th state of the United States August 21, 1959.
November 11 will mark the golden anniversary of Aloha Friday by shining the spotlight on five Hawaiian-based designers, including Noa and 'IOLANI Sportswear, which will be showcased together in the Live Aloha show and a diamond anniversary celebration of Reyn.
"What's exciting about Honolulu Fashion Week is that it suggests that there is enough critical mass here—a lot of local talent in Hawai'i," says Harold Koda, former curator-in-charge, The Metropolitan Museum of Art's Costume Institute and special guest of Honolulu Fashion Week, 2015, in a Honolulu Fashion Week September 15 news release.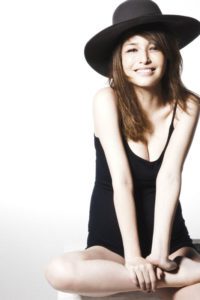 The four-daylong fashion extravaganza won't be all island- and Polynesian-inspired prints hitting the runway. Like last year, more than 70 local, national and international designers will present their latest designs through individual and collaborative collections on the runway, pop-up boutiques, and special events.
This year's lineup includes designers Asaf Ganot, who kicks off Honolulu Fashion Week along with Neiman Marcus premiering high-end designers' fall collections November 10.
Friday night will also showcase designers from Australia, Hawai'i, Japan, Korea and New York who will parade their latest creations on the catwalk in Hawaiian Airlines Runway to Runway show.
Saturday is edgy presenting Native Hawaiian designer Kini Zamora's latest designs, fashion forward boutiques at Ward Village, top Japanese fashion model Rinka, and designs presented by Hawai'i Pacific Health.

Kini appeared on Project Runway Season 14 and the show's All Star Season 5. He came close to winning the golden needle as third and second runner up, respectively, on the shows. Kini's show will benefit Reach the Runway, a community outreach program of Honolulu Fashion Week and a private/public partnership with the Lt. Governor Shan Tsutsui's R.E.A.C.H. Initiative that creates mentorship opportunities for O'ahu middle school students interested in pursuing a career in the fashion industry.

Rinka will showcase selections beautiful designs that reflect her personal taste and style from her trendy lifestyle shop Maison de Reefur.
Ward Village will show off a collaborative collection of the shopping center's fashion forward retailers including, Eden in Love, Salvage Public, Big Bad Wolf and Kealopiko while Hawai'i Pacific Health will survivors who have overcome severe health conditions will take the runway wearing a variety of designers lines in Beautiful Survivors.
More shows will be revealed leading up to the pacific island fashion extravaganza.
Fashionistas will also be able to get unique designs by Hawaiian designs at the Fashion Marketplace, a popular upscale bazaar-inspired market featuring more than 50 Hawai'i-based jewelry, clothing, home goods and accessory designers offer exclusive items, newly released collections and runway-featured lines.
The Fashion Marketplace is free and open to the general public throughout Honolulu Fashion Week.

Honolulu Fashion Week's goal is to nurture Hawaii fashion designers through a variety of opportunities.
This year's sponsors of Honolulu Fashion Week include Asaf Ganot, Reyn Spooner, H.I.S. Travel, Kinsen, W Salon Hawaii, Motives Cosmetics, Honolulu Cookie Company, and the State of Hawaii Department of Business, Economic Development & Tourism.
Book your next trip to Honolulu with Girls That Roam Travel. Contact Heather Cassell at Girls That Roam Travel in association with Travel Advisors of Los Gatos at 415-517-7239 or at .
To contract an original article, purchase reprints or become a media partner, contact .
Comments
comments