Girls That Roam Celebrates with The Dinah 25 as a Preferred Media Sponsor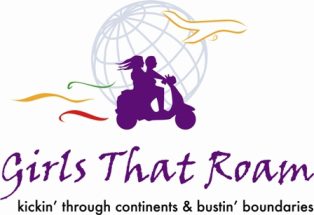 IMMEDIATE RELEASE
Contact:
Heather Cassell
Publisher/Editor
Girls That Roam
P: 415-517-7239
E:
(San Francisco, Calif. – October 27, 2014) Girls That Roam is proud to celebrate legendary The Dinah as it hits 25, April 1 – 5, 2015.
In 2015, "lesbian Spring Break" turned all-out women's festival celebrates 25 years bringing top notch women's entertainment to Palm Springs, California.
Girls That Roam is ready to pop open the champagne as an official Preferred Media Sponsor for the weeklong party that is expecting break out numbers of women heading to the desert to celebrate!
"We are so excited that the gold standard for women's parties is celebrating its silver anniversary and Girls That Roam is ready to help kick it off featuring Dinah's amazing headliners and providing travel advice to Girl Roamers heading to Palm Springs for the party," says Heather Cassell, publisher and editor of Girls That Roam.
"Congratulations Mariah!" Cassell continues.
Girls That Roam remembers the first Dinah parties during the early 1990s when it all began. Even then, award-winning Club Skirts promoter Mariah Hanson had a vision for women in the desert resort town.
She took the lesbian parties surrounding the then-Colgate Dinah Shore Golf Championship (now called the Kraft Nabisco Championship), out of the house and warehouse parties, bringing them to Palm Spring's hottest night clubs and hotels and brought in the hottest lesbian talent of the day, such as comedian Lea DeLaria, who is currently making headlines again as "Big Boo" in Orange is the New Black.
This year marks the silver anniversary of The Dinah, the preeminent all-girl spring break, featuring a week of break out and emerging female musicians, nationally renowned comedians, dance and pool parties and so much more attracting upward of 15,000 women to Palm Springs annually.
This is the third year that Girls That Roam is an official media sponsor of The Dinah. In 2013, Girls That Roam was an official blogger of the Dinah Nation Blog.
The Dinah will take over Palm Springs April 1 – 5.
"There's no better way to kick-off spring than at The Dinah," says Cassell.
Tickets are on sale now at http://thedinah.com.
For the latest Dinah news, sign up to receive Girls That Roam's enewsletter and announcements at http://tinyurl.com/GTRSignUp and follow us at www.facebook.com/GirlsThatRoam and www.facebook.com/GirlsThatRoamTravel.
###
About Girls That Roam:
Girls That Roam is an online travel magazine and community for independent globetrotting women who are either swinging it solo, traveling with their gal pals, boyfriends, or girlfriends, trekking it with their tots, or road warriors closing the deal. Girl roamers seek and explore new adventures learning about the world and pushing boundaries, doing good and giving back, supporting women-owned – and the boy's that love us – businesses and organizations. All the while having a great time rocking it through the continents, drinking and eating, sporting it up, sharing stories and tips, meeting new girlfriends – queer, straight, black, brown, white from America to Asia and everywhere in between – and having some fun and giggles along the way. www.girlsthatroam.com. Plan your girlfriend getaway with Girls That Roam Travel, visit www.facebook.com/GirlsThatRoamTravel.
About The Dinah:
The Dinah is a five-day international world-class event packed with non-stop activities, a series of phenomenal pool parties, spectacular night entertainment, live concerts by Top Ten Billboard recording artists, comedy shows, sport-games and social networking opportunities. For 25 years it has been the premier all-girl event hosted in Palm Springs, Calif. coinciding with the Ladies Professional Gold Association's Kraft Nabisco Championship Golf Tournament (formerly the Dinah Shore Golf Championship). The lesbian spring break, as it is known, was created and is produced by Mariah Hanson under the Club Skirts marquee. http://thedinah.com.
Comments
comments