These Two Summer Camps Get LGBTQI Campers Around The Campfire And Out Into Nature
by Heather Cassell
Queer campers are taking advantage of the dogged summer days as summer winds down as the end of August nears.
Campers will pack up their tents and head out into nature on both sides of the American coasts next week for Camp Camp and Lesbian Summer Camp – Endless Days of Summer – Beach Party.
Lesbian, gay, bisexual, transgender, queer and intersex campers will gather in southwestern Maine for a sleep-away summer camp just like in their youth at Camp Camp, now in its 21st season, August 20 – 27.
LGBTQI campers will relax and meet new friends at the all-inclusive camp while they enjoy traditional summer activities, such as: mountain biking, pottery, hiking, lake swimming, sailing, stained glass, canoeing, and softball – along with more adult activities such as Broadway dance and figure drawing, according to the camp's website.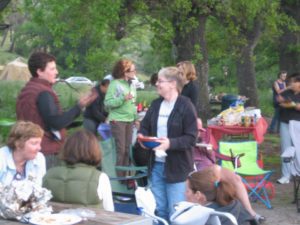 Queer women campers from all over the West Coast, East Coast, Midwest, and Rocky Mountains will head out to California's Spicer Reservoir nested in both Stanislaus National Forest and Carson Iceberg Wilderness to campout at the seventh season of Lesbian Summer Camp, August 20 – 24.
The campers will spend the week enjoy potluck campfires, playing in the water, sunning on gigantic granite rocks, and exploring the beautiful reservoir and the surrounding area, according to Jamyrson Pittori, organizer of the Lesbian Summer Camp.
The camp is very much in the spirit of do-it-yourself lesbian feminism, where the campsite is paid for, but the women all volunteer to run the camp and bring their own camping gear and watersports equipment or rent it at nearby sports gear shops.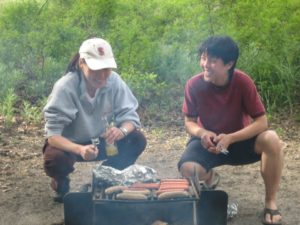 Registration is still open for both camps.
Register here to grab your space at Camp Camp at $1,675 per camper. For more information about Camp Camp contact, or visit campcamp.com.
For more information to register for Lesbian Summer Camp for $100, contact Jamyrson at or visit the camp's Facebook page.
Book your next LGBTQI camping experience with Girls That Roam Travel. Contact Heather Cassell at Girls That Roam Travel at 415-517-7239 or at .
To contract an original article, purchase reprints or become a media partner, contact .
Comments
comments