The 30-Year Hospitality Veteran Immediate Stepped Into Her New Role After She Was Promoted At The Beginning Of April
by Heather Cassell
Debi Bishop was named and immediately stepped into her new role as managing director of Hilton Hawaiian Village Waikiki Beach Resort on April 1.
The 22-acre, 2,860-room beachfront property is Hilton's largest hotel.
The 30-year hospitality veteran succeeds Tracy Walker, the resort's former general manager, who was named regional general manager of Hilton Worldwide in Southern California. Tracy served as general manager of Hilton Hawaiian Village Waikiki Beach Resort since 2012.
In her new position, Debi will serve directly under Jerry Gibson, the area vice president and managing director of Hilton Worldwide.
"I've been impressed watching Debi successfully develop and lead our team at Hilton Waikoloa Village over the past seven years," Jerry tells Pacific Business News. "We're lucky she'll remain in our Hilton Hawaii ohana as the new leader at the Hilton Hawaiian Village."
Debi has served as general manager at the Hilton Waikoloa on the Big Island of Hawaii since 2008.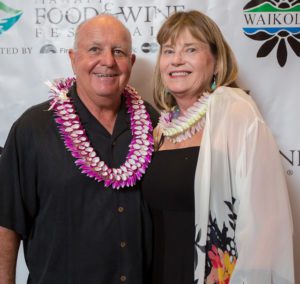 She is well entrenched in Hawaii's hospitality community. Debi also serves on the board of directors for the Big Island Visitors Bureau, and in various roles at the Hawaii Lodging & Tourism Association, Kohala Coast Resort Association, Waikoloa Beach Resort Conference, and Waikoloa Resort Association, and the University of Hawaii at Hilo College of Business and Economics, reports the Pacific Business News.
Prior to joining Hilton Worldwide's staff in Hawaii managing director of Sawgrass Marriott Golf Resort & Spa in Ponte Vedra Beach, Florida; vice president of sales for Interstate Hotels & Resorts; and vice president of operations and director of operations at MeriStar Hotels & Resorts in Atlanta.
Book your next trip to Hawaii with Girls That Roam Travel. Contact Heather Cassell at Girls That Roam Travel in association with Travel Advisors of Los Gatos at 408-354-6531 or 415-517-7239 or at .
To contract an original article, purchase reprints or become a media partner, contact .
Comments
comments