Celebrations To Opportunities To Connect With Ourselves And Others, These 12 Destinations Inspire Us To Journey To Them
by Heather Cassell
It's a wondrous world to explore, but there are also only so many places we can go in a single year. Sitting down, pouring over expert opinions, tracking where women are going, and much more we discovered 12 destinations that captured our imagination and perennial favorites that give travelers reasons to return to them.
Each place offers opportunities to connect and grow personally and with family and friends and have fun, of course.
It is with the lens of why women are traveling this year that Girls That Roam came up with the following 12 most interesting destinations to visit this year: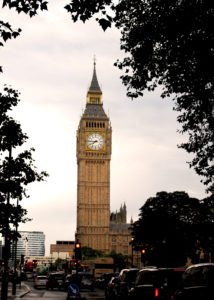 England
London will host a fairytale wedding and Manchester will celebrate the centennial of women winning the right to vote in 2018.
Hearts were aflutter in November when Prince Henry of Wales, commonly known as Prince Harry, 33, and American biracial actress Meghan Markle, 36, announced their engagement November 27, 2017. The unruly rred-headed royal found his match in Meghan and quickly put a ring on her finger. The adorable couple plan to tie the knot May 19 at St. Georges Chapel at Windsor Castle.
Meghan is reportedly currently enjoying spending more time in London as she prepares for her big day. What is there not to like about London? The cosmopolitan city has art, culture, beautiful parks, walkable neighborhoods, history, fashion, and a world-class culinary scene.
In February, Parliament will launch, "Vote 100," to mark the centenary of the suffragette movement for women to win the right to vote. The city will hold exhibits and events, but the question is will it compare to what the birthplace of the suffragette movement and home to The Pankhurst Centre, Manchester, has in the works to mark the 100th anniversary? Manchester will kick-off the centenary with year-long exhibitions, festivals, and events starting with the Wonder Woman Festival, a city-wide radical feminist event which will showcase the "Suffragette City."
The celebrations are welcome following last year's terrorist attacks on both cities.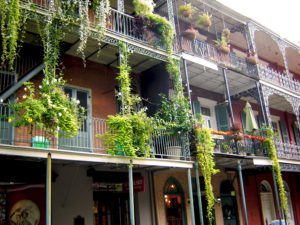 New Orleans
All that jazz and then some! will be playing as "The Big Easy" celebrates its tricentennial. Granted, Nola shares the distinguished 300-year anniversary with San Antonio, Texas, which is also hosting its own celebrations, but nothing compares to Nola. The city is vibrant, dancing to its own tune with its blend of cultures – from its people who descend from Africa, Caribbean, Europe, and Latin America – making it stand out expressing themselves and the heart of the city through its art and culture, culinary scene, and music. The city is celebrating in style, not like it needs an excuse to party, with a year of events to commemorate the anniversary and a $6 million makeover of Bourbon Street.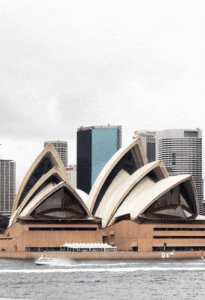 Sydney, Australia
Venture to "The Land Down Under" to experience Australia's most cosmopolitan city that rivals New York, London, Hong Kong as one of the world's most iconic metropolitans, Sydney. Like it's counterparts, Sydney offers visitors an exquisite culinary scene, art and culture, impressive beaches, dazzling nightlife, and glamorous people The Opera House, perched on the edge of the harbor, is perhaps one of the most recognizable landmarks in the world completed a $273-million renovation last year, including an upgrade of its acoustics and theater. The city was also the epicenter of Australia's historic same-sex marriage victory, making the country only the second in the world to pass marriage equality by public vote and Aussies are ready to celebrate at the 40th Sydney Gay and Lesbian Mardi Gras with Cher headlining the 16-day event that starts in mid-February.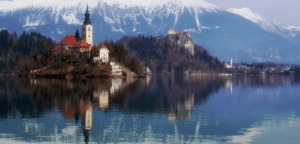 Slovenia
A woman chef and her sommelier husband lead the way to global foodies and oenophiles stomachs beckoning them to visit the Central European country. It's difficult to get a table at Chef Ana Ros' restaurant Hisa Franko at the Soca Valley inn, since she rose to global notoriety as the star of Netflix's "Chef's Table."
Due to the popularity of Hisa Franko, Ana and her husband opened their second restaurant a brewpub, Hisa Polonka. She has also inspired a culinary revolution in Ljubljana, the country's capital city, with adventurous chefs following her lead to redefining modern Slovenian cuisine and put Slovenia's wine regions with its 52 varietals on the map driving local winemakers to expand. Outside of the capital, Slovenia offers travelers taste buds more than 20 gastronomic regions and some 170 traditional dishes that take inspiration from Austria, Croatia, Hungry, and Italy and sustainable farm-to-table influences.
The country is a gem waiting to be discovered by more intrepid travelers. It offers incredible outdoor adventures as one of the greenest countries in the world with snow, even during the summer in the foothills of the Alps to a mixture of Mediterranean climates from the Adriatic coast.
Outdoor adventurers can revel climbing the peaks of the Julian Alps or explore the subterranean wonders of Postojna and Skocjan Caves to glittery emerald-green lakes and rivers. Art and architecture aficionados can revel in the beauty of varied styles –Baroque, Hungarian, and Venetian – influenced by the country's neighbors that blends in perfectly with the natural surroundings.
It also doesn't hurt that Slovenia's President Borut Pahor ranks high on the list of one of the sexiest world leaders around the globe at #28 on the "Hottest Heads of State" and he's pretty good at Instagram.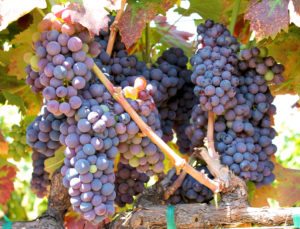 California Wine Country
California's wine is undisputed, but after the wildfires in Napa and Sonoma last October, visitors have been shy about venturing to the region believing the entire wine country went up in smoke. That's further than ever from the truth. California's premier wine region survived the scorcher with only under a dozen wineries completely ravaged by the flames while the same number of wineries sustained some moderate to minor damage, reported the Mercury News. For the most part, the wine started pouring again as wineries wrapped up harvest in November as locals started getting back to some semblance of normalcy by the holidays. The only exception is the Coffey Park and Fountaingrove neighborhoods in Sonoma County's largest city Santa Rosa, which sustained the most severe damage.
Calistoga, Downtown Napa, St. Helena, Yountville the postage stamp towns that surround Highway 29 and the Silverado Trail where the regions famed wineries reside were untouched by the flames and opened relatively quickly after the smoke cleared.
A majority of Sonoma County's charming small towns, such as Geyserville, Healdsburg, Sonoma, and other favorite destinations also remained relatively untouched by the flames.
That means many of the destinations favored by visitors are ready to welcome them, even during the quiet winter season, into summertime. Napa and Sonoma's charms are its natural beauty as well as its culinary artistry which pairs very well with the carefully crafted award-winning wines that attract 23.6 million visitors to California's wine country, reported the Los Angeles Times.
That number is expected to increase starting this spring and summer and into the next few years when Napa and Sonoma add 2,325 more hotel rooms to existing lodging options to accommodate visitors who want to enjoy wine country, reported the North Bay Business Journal.
Sonoma is just getting started with at least nine hotels in the works along with major expansions and renovations of existing hotels and more hotels are being proposed in Cotati, Healdsburg, Petaluma, Rohnert Park, Sebastopol, and Sonoma.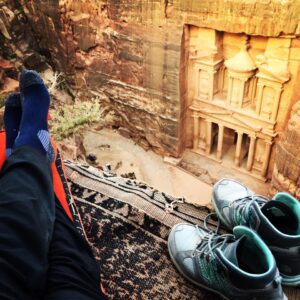 Jordan
A safe destination to experience the Middle East, Jordan is capitalizing on its status as a progressive country with Queen Rania of Jordan, the newly completed 400-mile Jordan Trail, and historic sites beyond the famous archaeological site Petra.
Queen Rania was a career woman before she met, fell in love, and married now King Abdullah II of Jordan in 1993. Today, education, particularly in technology; the environment, and human rights are a few of the causes she advocates.
If a smart, beautiful, and fashionable woman isn't enough reason to visit a country, perhaps historic sites, such as Petra, the country's most famous archaeological site, perhaps thanks to the third installment in the Indiana Jones adventures, "Indiana Jones and the Last Crusade [Blu-ray]
," which placed the holy grail within the "lost" citadel dating back 2,000 years. The country is filled with historical sites, such as the ruins of an ancient Roman settlement in Jerash, including the second-century Hadrian's Arch, located 170-miles from Petra. In the hills above the Jordan Valley in the northwestern corner of Jordan is Umm Qais, the ruins of the ancient city of Decapolis city of Gadara. Travelers can experience sweeping views over the valley, the Sea of Galilee, and the Golan Heights.
Umm Qais is also the northernmost point of the new 400-mile Jordan Trail, which was completed late last year and runs the length of the country to the Red Sea. It takes 40 days to walk the entire trail through canyons, deserts, forests, and along the shores of the Red Sea, but its accessible for travelers who want to experience only sections of the trail. Travelers also receive the same hospitality that has been offered to strangers along the old trade route for centuries staying with local families and in Bedouin encampments.
Travelers and lovers of letters can also see where the earliest development of the alphabet was created in Wadi Rum, also known as the Valley of the Moon, in about 25,000 rock carvings in the protected desert wilderness.
Luxury hotel and resort chains have discovered Jordan, such as Hilton Worldwide, which opened its first hotel, Dead Sea Resort & Spa, in the country last March. The resort resides about 1,345 feet below sea level with private beach access to the Dead Sea, where guests can float in the salty water; spa treatments from the mineral-rich black mud (it does do wonders for the skin), and Middle Eastern cuisine as a part of its luxury offerings.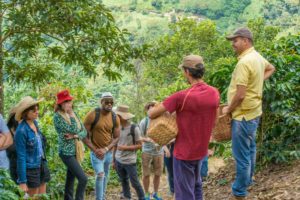 Colombia
Chef Leonor "Leo" Espinosa is enticing food travelers to Colombia with her restaurant Leo Cocina y Cava, that fuses traditional and modern Colombian cuisine, while the restaurant's sommelier, her daughter, Laura Hernandez-Espinosa, introduce guests to Colombian wines in Bogota. Bogota is happening with luxury hotels moving into Fincas, former coffee plantations to colonial buildings transformed into spa retreats. In the tropical mountains, isolated desert peninsulas, and the once challenging to access region of Colombia's Pacific Coast hotels and resorts are springing up healing wounds from a half-century long civil war. Eco-resorts are appearing on isolated desert peninsulas to fincas in Eje Cafetero (Axis of Coffee) where Arabica, one of the world's most sought-after coffee bean is grown, are opening their doors welcoming visitors to stay as guests and hosting guided tours educating visitors about the process of coffeemaking topped off with steaming cups of the famous coffee.
Outdoor adventures will appreciate the breath-taking view of the Andes Mountain range with its cloud forests and glaciers high in its peaks hiking through Los Nevados National Park or experience the once off-limit rainforests of the Pacific Coast and the rainbow-color river Cano Cristales.
Colombia is ready to be discovered by the adventurous to the cosmopolitan traveler.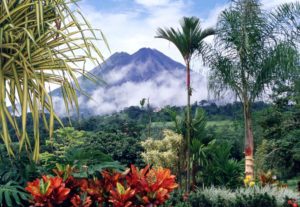 Costa Rica
An eco-tourist's dream, Costa Rica boasts of being one of 20 countries with the greatest concentration of biodiversity in the world and three different types of forests: rainforests, cloud forests and tropical dry forests. The country is one of the world's most eco-friendly and peaceful countries in the world. The government has used its peaceful state since 1949, when Costa Rican leaders abolished the country's military in its constitution, to promote peace and become the poster child for ecotourism and has set its eyes on becoming the world's first "Carbon Neutral" country.
The country is a perfect destination for birdwatchers, hikers, rafters, scuba divers, and outdoor enthusiasts as well as beach lovers and those who want to luxuriate at 5-star hotels in Guanacaste or Manuel Antonio.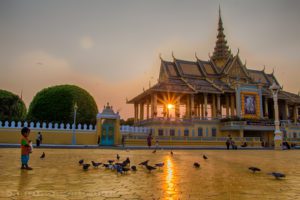 Cambodia
Actress and director Angelina Jolie's latest film, "First They Killed My Father," is shedding light on Cambodia and the country's genocide under the brutal Khmer Rouge regime through the eyes of a little girl, Loung Ung, who wrote a memoir of the same title.
The history of the country's "killing fields" is documented at the Tuol Sleng Genocide Museum. Cambodia is more than it's haunting recent past. The Southeastern country is filled with temples, including the largest in the world Angkor Wat, breath-taking landscapes, and thriving cities, including its capital city Phnom Penh, Siem Reap, and Battambang.
Phnom Penh, which is situated on the banks of Mekong, the Bassac, and the Tonle Sap rivers, is bustling with a culinary scene, cafes, and nightlife in the shadow of the Royal Palace and the gateway to Angkor Wat.
Travelers will also be attracted to other Cambodian cities Siem Reap, which also boasts of its cafes and nightlife, and Battambang that is claiming a contemporary art scene and French architecture.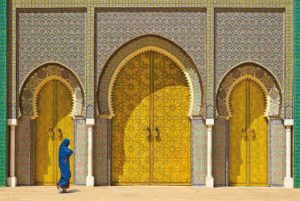 Morocco
Art travelers will be inspired in Morocco by a new chapter in the country's art scene. Decades ago, the North African country inspired artists such as author Paul Bowels, rocker Mick Jagger, fashion designer Yves Saint Laurent among others. Today, a new generation of artists have emerged in Marrakesh and Tétouan. Last October, Yves and his partner Pierre Bergé launched the YSL Museum in a building they purchased in the 1980s and renovated in Marrakesh. The museum adds to the city's well-regarded galleries and positions it to be the hub for African art, especially when it hosts the new 1:54 Contemporary African Art Fair at La Mamounia in February.
A grassroots fine art movement has emerged alongside the rug making in Tétouan attracting a new generation of creatives to shape the medina, a World Heritage site, in this port city is the most complete in Morocco. The medina, a fortress, is a world all its own within its walls with restaurants, bars, shops, markets, mosques along its narrow alleyways and streets.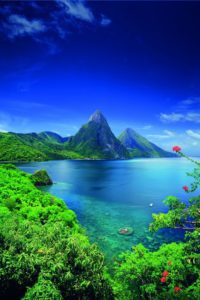 St. Lucia
The Caribbean got battered by back-to-back hurricanes Irma and Maria last year, but St. Lucia wasn't harmed. The island, which boasts wellness, outdoor adventures, luxury, and chocolate.
The tropical island marked by its Gros Pitons in the South and it's "drive-in" volcano where visitors can drive to the heart of the crater with its bubbling mud and water emitting steam and sulfur in Soufriere. The island is known as a destination for romance, outdoor enthusiasts, and relatively being untouched and an unknown luxury hideaway. Travel experts might want to add girlfriend getaway or personal escape to the list.
The island is also known for its once-thriving chocolate industry that briefly slipped away into faded memory only kept alive by a few resorts, such as Boucan, a boutique hotel by Hotel Chocolat that celebrated the cocoa bean from its cuisine to its spas. The island's chocolate nearly went into the annals of the St. Lucia's history, but chocolate is experiencing a revival. Several of the island's most well-known resorts, Anse Chastanet, Jade Mountain, Sugar Beach have joined Boucan in its lauding of the island's sweet treat with tours and experiences. Last August, the island celebrated its cocoa with its first Chocolate Heritage Month.
Now what girl wouldn't want to go to this chocolate heaven and be pampered and reconnect with friends at one of these resorts or hiking in its lush rainforest or get a message a day at Body Holiday?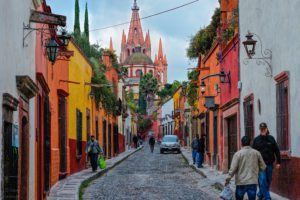 San Miguel de Allende, Mexico
Enchanting, San Miguel de Allende has attracted expatriates and artisans – local and foreign – for decades in a pleasing climate in the mountains of Mexico. There's no wonder why the city was selected as "Best City in the World" by Travel and Leisure in 2017. It's a magical city with its stunning and colorful colonial-era architecture and cobble stone streets decorated with street art and lined by galleries displaying paintings, photography, pottery, and more created by artisans, shops and markets. The city also boasts of an incredible culinary scene for foodies to lively parties from festivals to its nightlife for those who come alive when the sun goes down. There's even hot springs to help relax and recover after the party.
How We Select Destinations
Girls That Roam selects destinations to travel to in the New Year based on a number of factors. These factors include: random polling of select galivanting Girl Roamers throughout the year, speaking with travel experts, locals, people from the destinations we are considering, and people who have traveled to the destination recently if we haven't visited ourselves; political and cultural events in 2017, upcoming major events and festivals, travelers' travel patterns and trends from 2017, and lastly destinations that have caught our editor, writers', and photographers' attention.
We also examine ease of traveling to a destination based on how convenient is it to get to there and travel around, safety factors, friendliness toward women locally and cost. When considering destinations, we like to present a well-rounded selection with a dash of exotic and glamour for women to aspire to journey to the places on our list.
Is your wanderlust inspired? Book your great adventure with Girls That Roam Travel. Contact Heather Cassell at Girls That Roam Travel at 415-517-7239 or at .
To contract an original article, purchase reprints or become a media partner, contact .
Comments
comments